ABOUT
Black Rocks Hotel & Golf Club is located in the beautiful island of Belitung. It can be reached within 45 minutes flight from Jakarta and continued with 20 minutes ride from Tanjung Pandan Airport. Black Rocks Hotel & Golf Club will be a challenging course for all players. This 18-hole championship course designed by Ronald W. Fream is 7.255 meters boasting impressive and picturesque views of the Tanjung Tinggi Beach, known for naturally formed black rocks on the coastal line.
Off the course the four-star hotel combines unsurpassed luxury, comfort and service. The hotel provides suite room, superior and deluxe guest rooms, intimate dining and the ultimate place to relax after a long day of golfing. The restaurant at the clubhouse offers dining experiences that are sure to make your taste buds water.
The Black Rocks Hotel & Golf Club members will enjoy a life of leisure and luxury with the best in golf, recreational amenities and unsurpassed services.
45

minutes
flight from Jakarta

20

minutes
from Tanjung Pandan Airport

15

minutes
from Tanjung Klayang

100

meters
to the beach

2,5

kilometer's
of white sandy beach
COURSE
The course winds through the Tanjung Tinggi Beach exposing panoramic views of the North Sea while creating imposing dunes and deep bunkers that inflict a challenge on all golfers.
Golfer will be spoiled with magnificent view of the big lagoon in the middle of the course when they play at Hole 3 and Hole 17. Hole 13 is hidden in between big black granite rocks. And our iconic hole is Hole 15, the landscape create turbulent swells in elevation that bring dramatic and pano-ramic views of the scenery.
This course seems to merge with the rugged beaches beyond creating an unforgettable yet challeng-ing round of golf.
GOLF RATE
Hole By Hole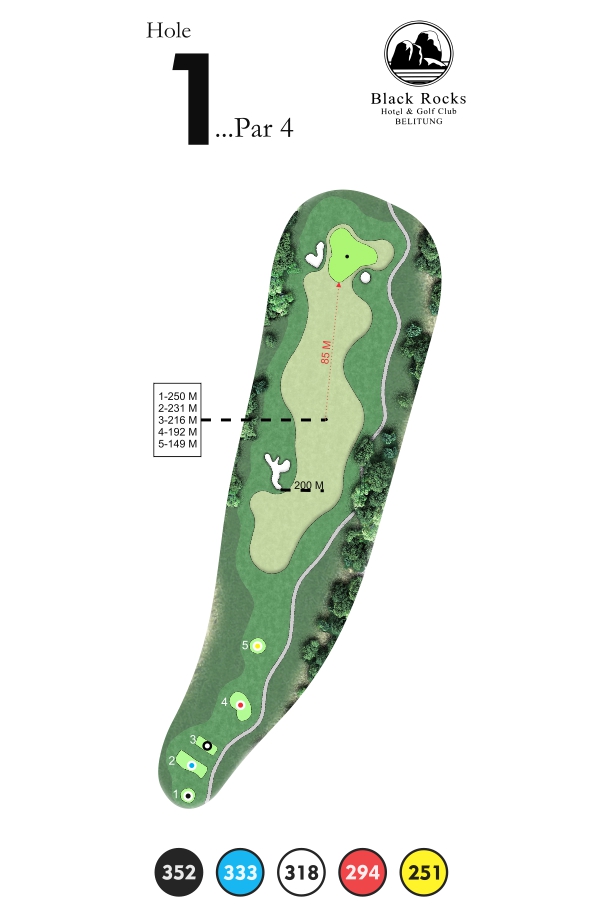 HOLE 1
HOLE 1 BLACK ROCKS GOLF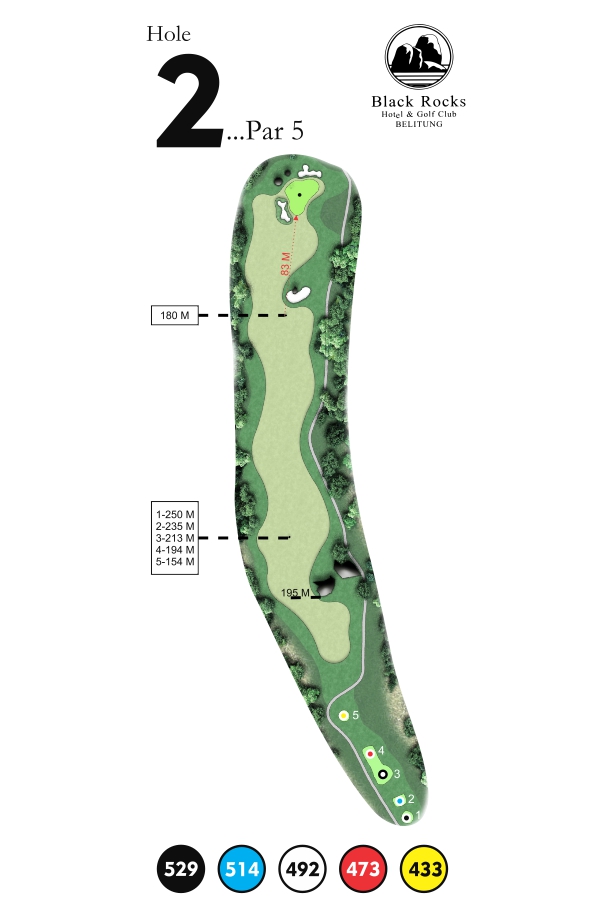 HOLE 2
HOLE 2 BLACK ROCKS GOLF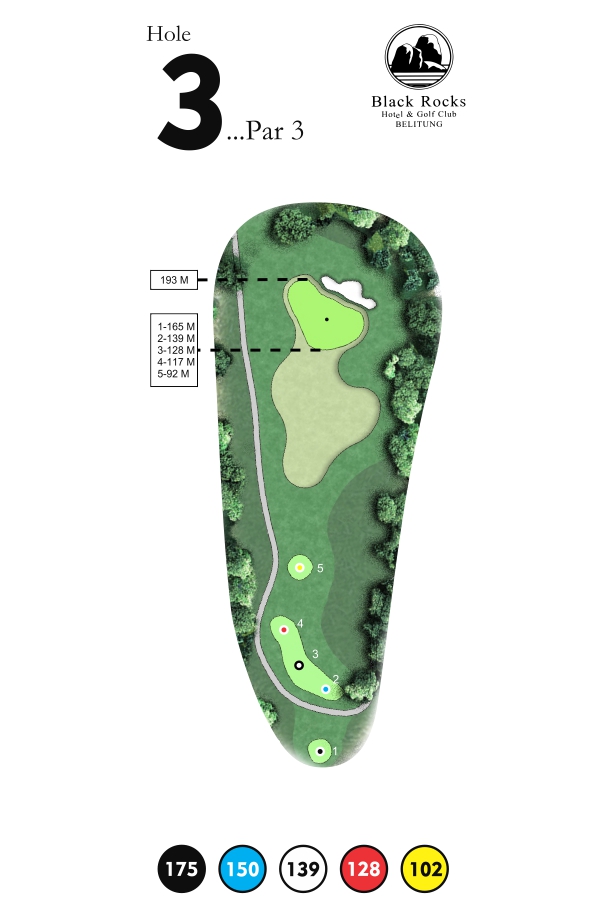 HOLE 3
HOLE 3 BLACK ROCKS GOLF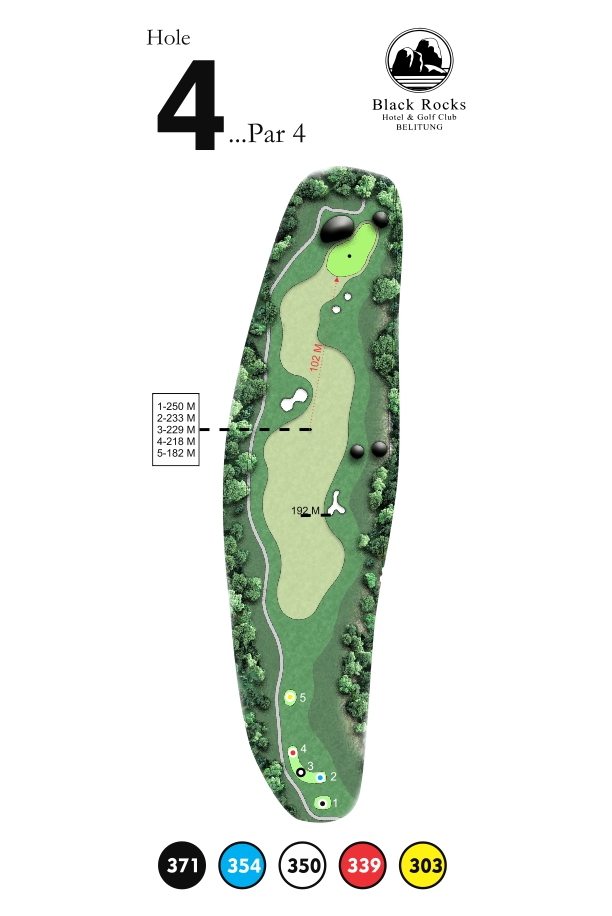 HOLE 4
HOLE 4 BLACK ROCKS GOLF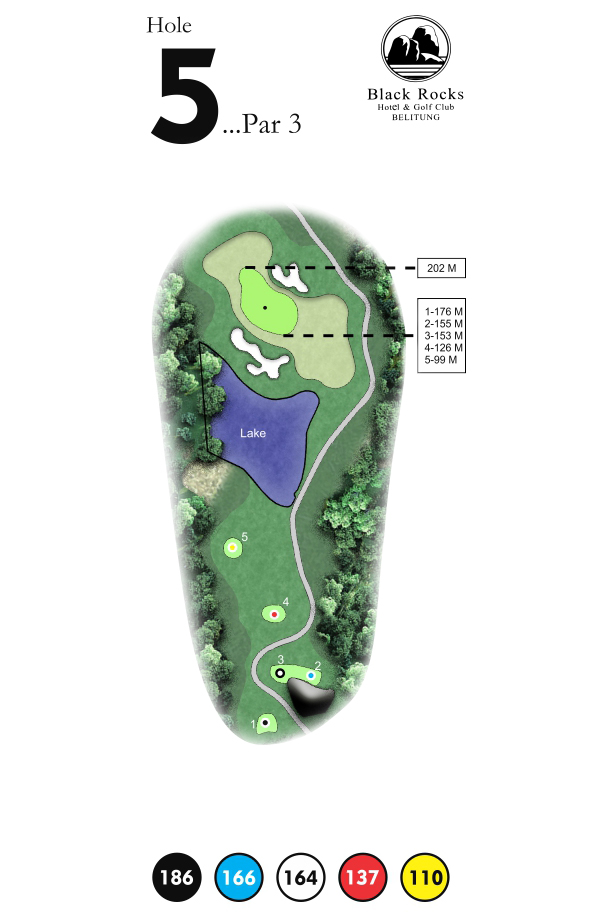 HOLE 5
HOLE 5 BLACK ROCKS GOLF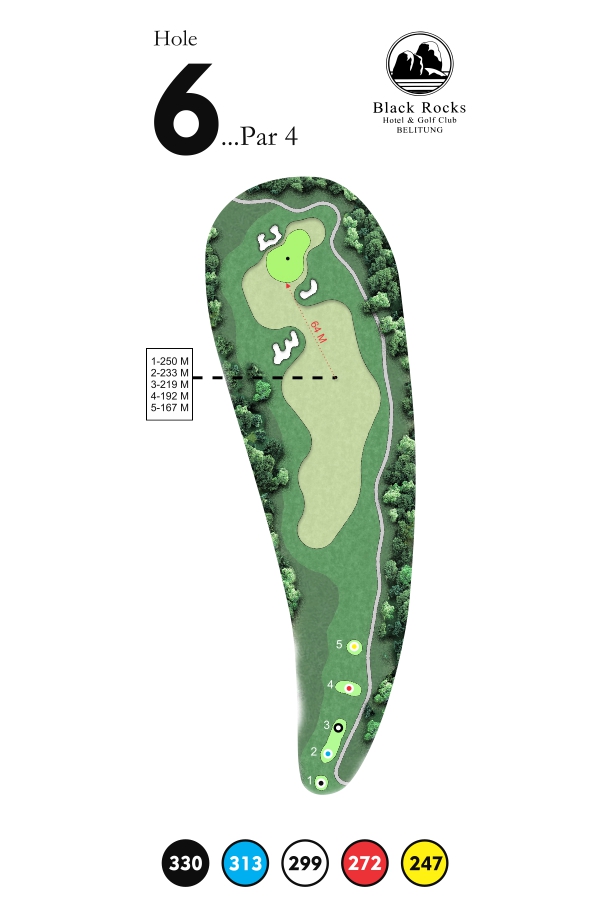 HOLE 6
HOLE 6 BLACK ROCKS GOLF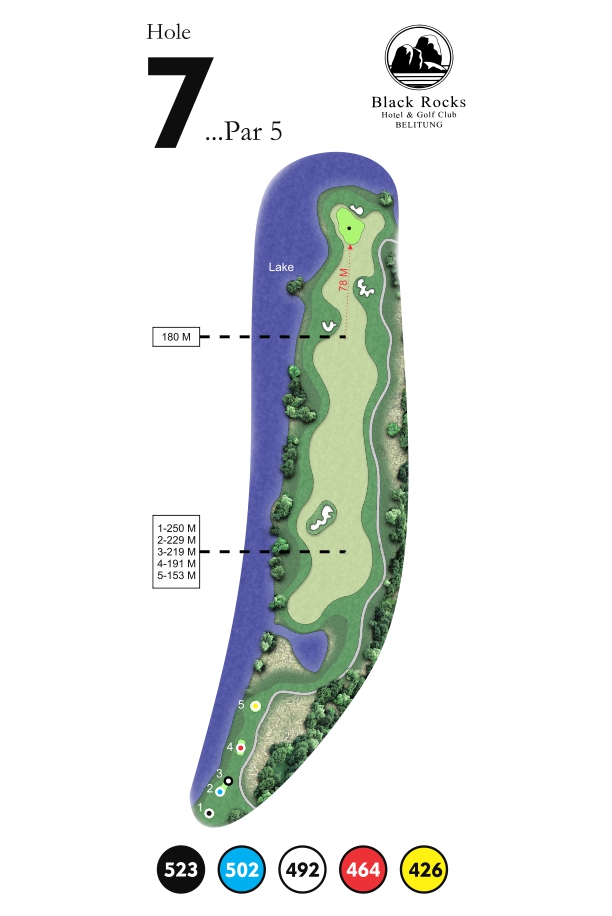 HOLE 7
HOLE 7 BLACK ROCKS GOLF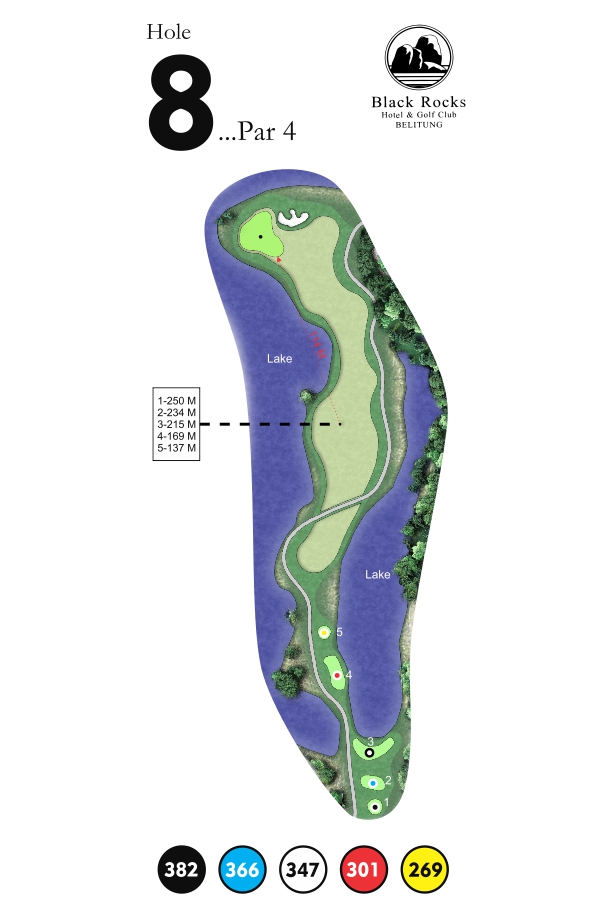 HOLE 8
HOLE 8 BLACK ROCKS GOLF